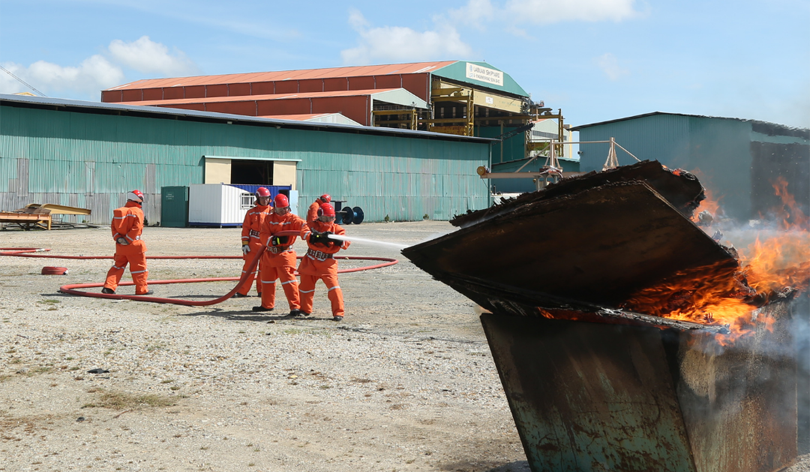 Safety Is Everyone's Responsibility
If a fire breaks out or an emergency incident occurs at the workplace, employees' lives can be on the line. Therefore, it is everyone's responsibility to know what to do when such events happen.
As part of continuous improvements to our fire safety management and emergency response plan, LSE's HSE Department with cooperation from the Security Department organised a fire drill on 15th February 2022. During this drill, employees were trained on the evacuation procedures and how to safely assemble at their respective assembly areas, and our emergency response team were trained on their efficiency and speed.
With LSE's health and safety vision, "We all go home from work without injury or illness", in mind, we hope everyone continues to create and promote a safe culture at work.
Thank you to all LSE employees, clients, contractors and visitors who were present in LSE's premises during this drill, for your cooperation in making it a success. We at LSE would like to also express our appreciation and thanks to the fire fighters and personnel from Jabatan Bomba & Penyelamat Labuan (Fire and Rescue Department (FRD) of Labuan), led by Tuan Jason Bilin, Senior Assistant Fire Superintendent (Fire Safety Unit) who was also present at the scene, for their swift response during the drill and their assistance in organising this drill.
Hashtags: #labuanshipyard #ZeroLTI #SafetyIsEveryonesResponsibility #firedrill